Thanks for attending! I hope you found the presentation and the discussions to be of value.
Supplementary Resources
2021 Ottawa County Housing Needs Assessment Update (more info here)
Top 5 Resources:
Incremental Development
Municipal Government Action
Traditional Development Pattern
Parking
Community
Learn (Even) More
Join our email list for important updates, top stories, and notifications about when Strong Towns will be in your area.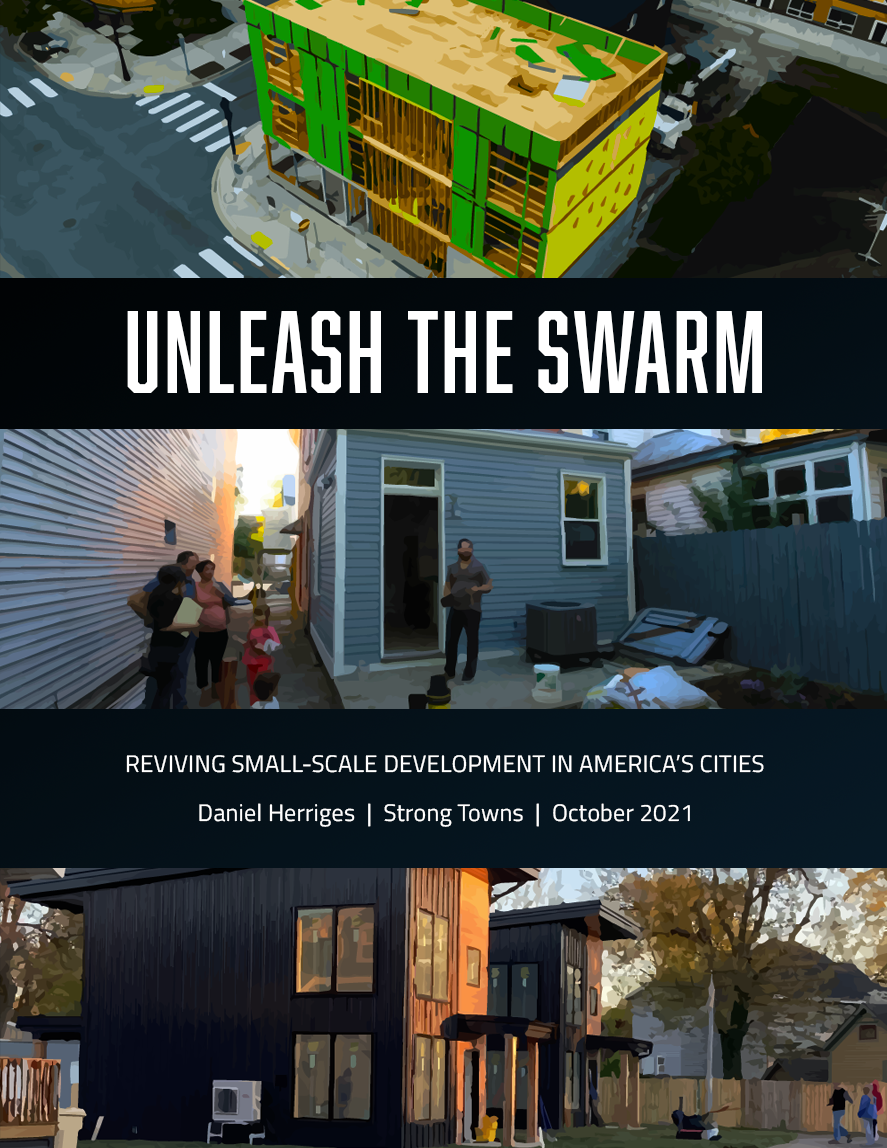 Unleash the Swarm: Reviving Small-Scale Development in America's Cities
It can be done. And it can scale.
What if we had a class of semi-amateur developers 10 or 100 times larger than it is today? That would still mean that the vast majority of people aren't doing development themselves. But it would mean the potential for 10 to 100 times more small projects that are neighborhood-enriching and fill gaps.
Discover more by reading this fantastic e-book by Daniel Herriges, Senior Editor at Strong Towns,