Thank you for attending "How to Start a Local Conversation", featuring Strong Towns member advocate Norm Van Eeden Petersman.
The Strong Towns movement is committed to a premise that might sound idealistic, but which we've found, over and over, to be true: that people getting together to talk about challenges in their cities and towns can lead to meaningful change. Community Builder John Pattison will discuss the growing number of Strong Towns Local Conversations in North America, explain how you can find (or start) one near you, and share some examples of existing Strong Towns groups that are accomplishing bottom-up changes close to home. You can do this, and Strong Towns is here to help.
Here are some resources related to that session. If you have any additional questions about how to start or join a Local Conversation, feel free to reach out to John Pattison, the Strong Towns community builder, at john@strongtowns.org, or to Norm at norm@strongtowns.org.
Action Guide: "5 Steps to Forming a Successful Neighborhood Group"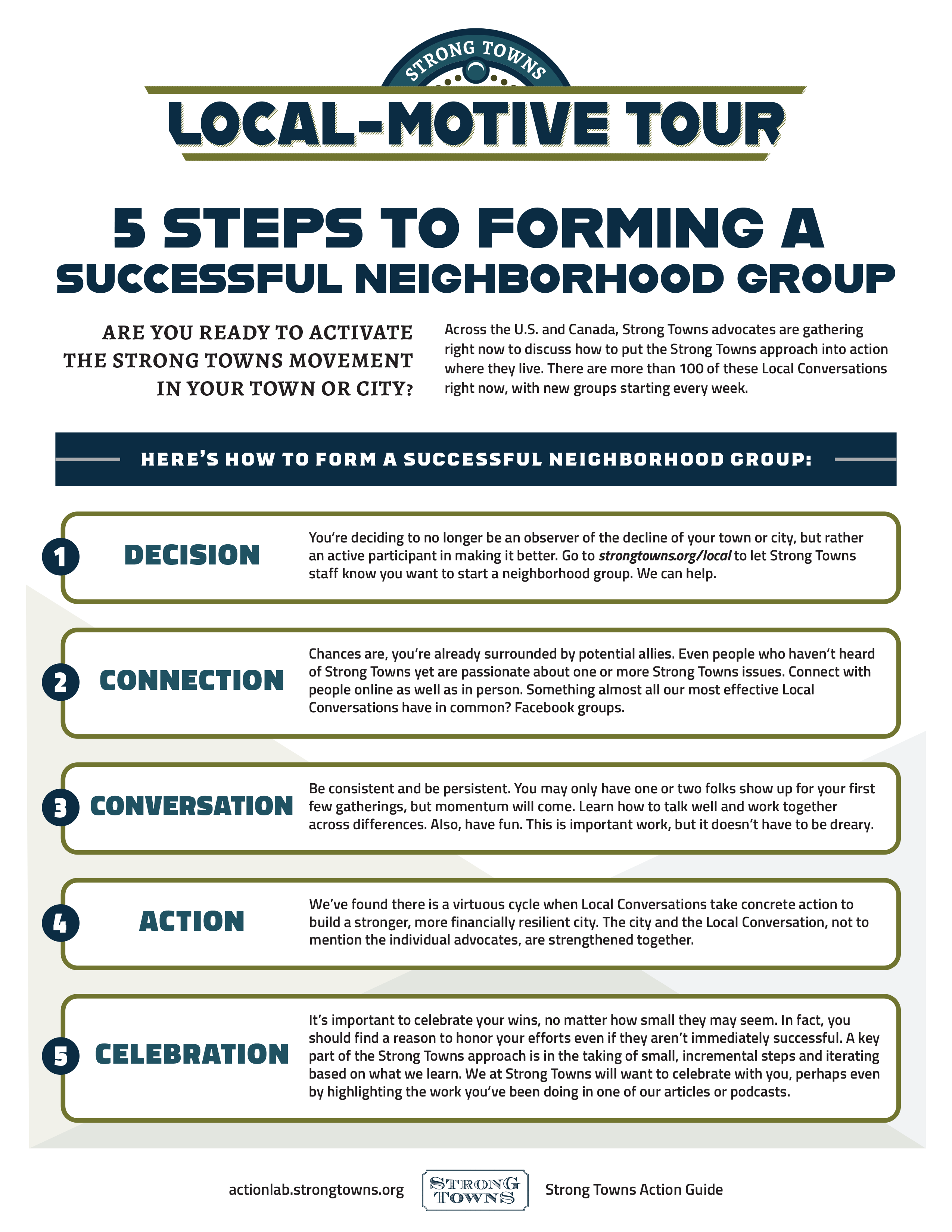 Download the Action Guide as a PDF
Helpful Resources for Local Conversation Leaders
Start the process of joining or starting a Local Conversation at strongtowns.org/local.
Articles
Podcasts
Videos
Other Resources