We're sorry to see you go!
If you are experiencing financial difficulties, you can change the contribution amount or postpone your monthly contributions by up to 12 months instead of canceling.
Of course, if you would just like to cancel, you can do that as well.
To do either of those things, click here to access your contribution portal. Select the monthly contribution and click "Cancel Donation" at the bottom. Then proceed through the steps to determine the right choice for you.
If you encounter difficulties accessing your account through the contribution portal (which can happen with some email addresses that are linked to several non-profit donation services) you should be able to search your email for your donation receipt from noreply@fundraiseup.com and find a link at the bottom that says "Manage my donation."
If you have any further difficulties, email norm@strongtowns.org and he'll assist you.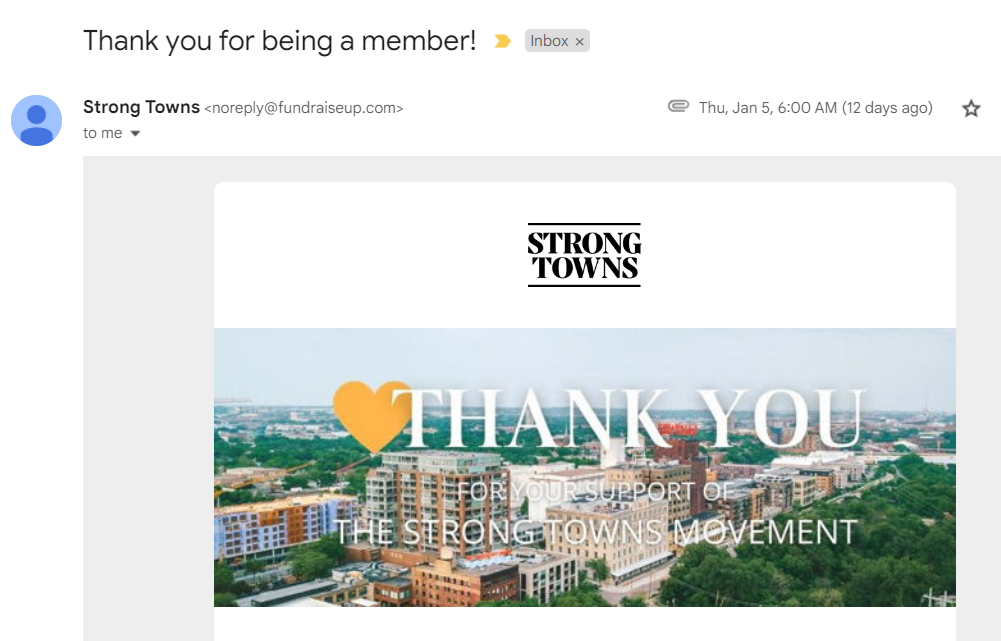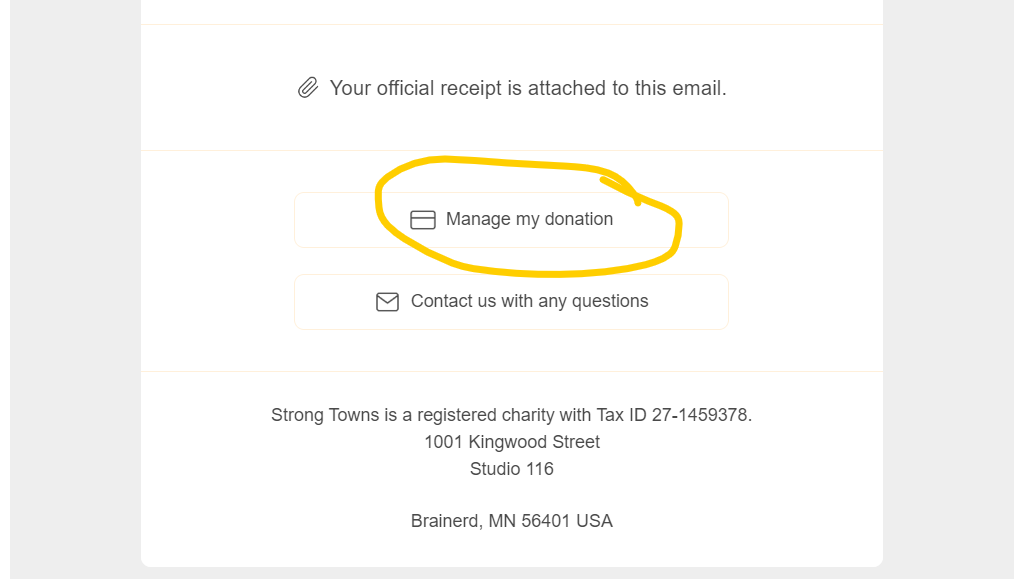 Sample Donation Receipt Email