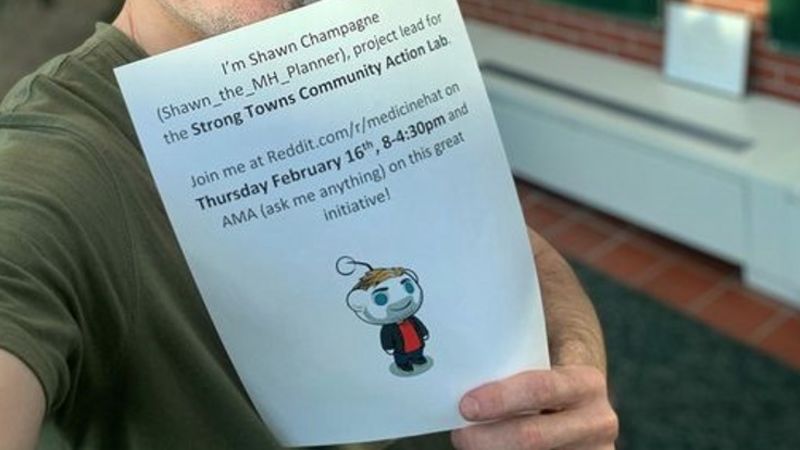 Shawn Champagne, a senior planner at the City of Medicine Hat in Alberta, took the initiative to host an "Ask Me Anything" (AMA) on the city's Reddit channel to answer questions about the Community Action Lab.
This is an innovative way to speak directly with residents and reach a different audience than those who read the paper or watch the traditional news outlets. The thread garnered 8k+ total views, and was shared 27 times.
Check out the conversation through the Medicine Hat subreddit.